I recently read "Red Queen" by Victoria Aveyard.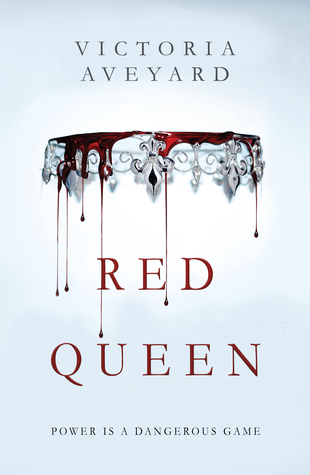 The blurb reads:
"This is a world divided by blood – red or silver.
The Reds are commoners, ruled by a Silver elite in possession of god-like superpowers. And to Mare Barrow, a seventeen-year-old Red girl from the poverty-stricken Stilts, it seems like nothing will ever change.
That is, until she finds herself working in the Silver Palace. Here, surrounded by the people she hates the most, Mare discovers that, despite her red blood, she possesses a deadly power of her own. One that threatens to destroy the balance of power.
Fearful of Mare's potential, the Silvers hide her in plain view, declaring her a long-lost Silver princess, now engaged to a Silver prince. Despite knowing that one misstep would mean her death, Mare works silently to help the Red Guard, a militant resistance group, and bring down the Silver regime.
But this is a world of betrayal and lies, and Mare has entered a dangerous dance – Reds against Silvers, prince against prince, and Mare against her own heart…"
It is an interesting read and feels like a mixture of several things put together: one huge dollop of "The Hunger Games" (a dystopian world of segregation where people fight each other), a tiny pinch of "Twilight" (a girl discovers she has supernatural powers and is in her element), a bite of "Noughts and Crosses" (a world of segregation of the elite and the commoners) and a chunk of the X-Men (people born with special powers).
Mare is an interesting character who had no idea she was special and was just struggling through life knowing she hasn't got a promising future. Then everything changes and her world becomes full of secrets and power struggles. There is plenty of promise in this novel, especially as it is the start of a series, although it's not as good as "The Hunger Games" so far. It's a good read and is fairly easy to follow. The ideas are intriguing with all the special powers and the fact that certain people have red blood and others have silver blood is quite weird.
It seems to end fairly quickly but if there's more books to come then it isn't too bad. I recommend it if you liked "The Hunger Games" as it's got a lot of similar features but then that could be a downside to this novel!
I give this book 7 out of 10.